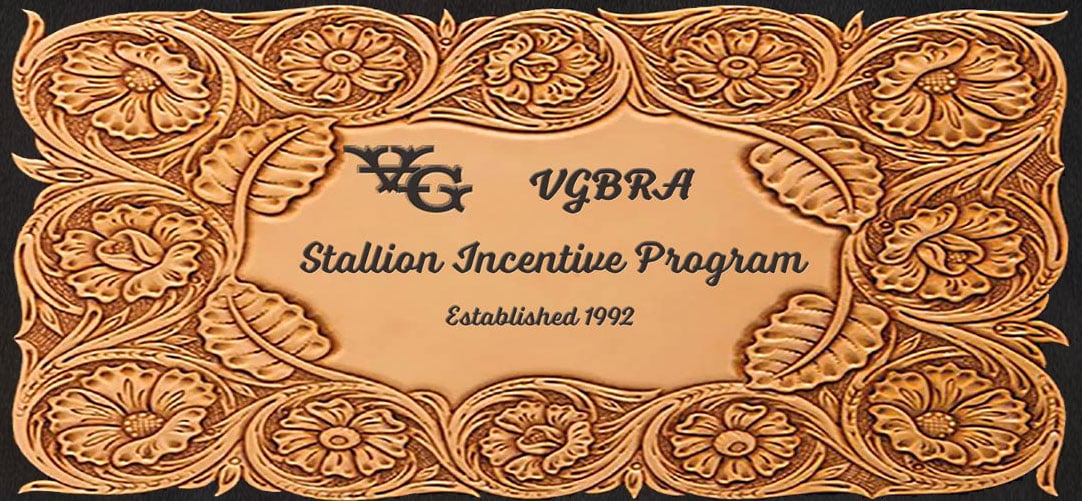 Auction
Terms
Forms
Register
Edit Registration
My Bids
My Winning Bids
Ref. Sires
Login
Logout
VGBRA Site
NOTICE: Bidding is in USD Funds

5 Minute Extension to allow time for everyone to bid!
If two or more people are bidding on the same stallion service within the last five minutes
of the auction closing, the bidding will automatically continue in increments of five minutes
until only one person is bidding. The stallions that are extended will be noted in red on the auction page.

Bidding Begins on Tuesday, January 2, 2018
Ends on Wednesday, January 31, 2018, 6:00:00 PM PST SHARP!
fter coming back from a serious accident, Firewater Finale placed in several rounds and averages at some of the later 2009 fall futurities. He was in the Top 10 in the average at the Roper Rally Futurity in Spearfish, SD and the Bold Heart Breeders Futurity, in Huron, SD; 5th in the Average in the Bold Heart Open Futurity, in Huron, SD; 4th in the Average at the MN Lakes Barrel Futurity in Fergus Falls, MN; was the SD Heartland Futurity Champion; 6th in the WPRA ProFuturity PESI Average at the WPRA World Finals in Tulsa, OK; and was 5th place at the 2009 Sho Me Futurity Slot Race in Columbia, MO. He is currently running 1D times. Watch for Firewater Finale at PRCA/WPRA rodeos and Derbys in 2010!
2009 Barrel Racing Report 5 year old stallion of the year; Barrel futurity money winner, derby & WPRA earnings.
Engagements: VGBRA, Cornhusker Futurity, 5 State Breeders, MBRA Futurity, Hawki. BRIF, Grid Iron, WPRA PESI, Future Fortunes, JJ Classic, Colorado Classic, Big J Barrel Blast
VGBRA, Cornhusker Futurity, 5 State Breeders, MBRA Futurity, Hawki. BRIF, Grid Iron, WPRA PESI, Future Fortunes, JJ Classic, Colorado Classic, Big J Barrel Blast
---
---
Fire Water Flit

---

Flit Bar

---

Sugar Bars

---

Flit

---

Slash J Harletta

---

Harlan

---

Frogs Annette

---

Ima Little Bully

---

Bully Bullion

---

Special Effort

---

Mary Poppins

---

Fluently

---

Easily Smashed

---

Brisk Squaw Bug

---